---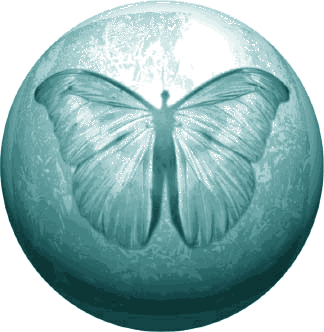 Sentient Experientials
Sentient Experientials is a private ecotourism endeavor organized by GO staff offering trips to the Amazonian Ecuador and the Osa Peninsula, Costa Rica. They hold unforgettable experiences which offer people from the global community an opportunity to come to the rainforest and learn from the forest and her people.


Sentient Experientials 2001 Wilderness, Intercultural Journeys
In the Ecuadorian Amazon:
Nature as Teacher, Traditional Wisdom and Rainforest Conservation Strategies
October 2 - 13, 2001. This is a unique workshop held only once per year.
Come in solidarity into the Ecuadorian Amazon, along the Napo River, beholding the majesty of the primary rainforest, with Secoya, Cofan and Quechua Indian hosts and teachers.
On the Osa Peninsula, Costa Rica:
At the at the Guaria de Osa Healing Retreat, Ethnobotanical Garden & Nature Sanctuary
Experiential Workshops with Don Pablo Amaringo- Amazonian Visionary Painter and Cultural Master
Held twice monthly from Feb ' May, 2002. Sign up by Nov.15th, 2001 for a 15% discount!!
12 days of pure discovery, with the pristine ocean, beaches and islands, with the primary tropical rainforest and her multitude of species and with legendary elder plant masters from the Amazon and Costa Rica.
We hope our seminars will be a model for conscious alternative travel. Please contact Dahlia Kresch Miller if you are interested in participating on our next winlderness journey - or if you wish to arrange for a shorter journey of 8 days for 2 or more people during our off-season events.
Purpose and Intention
In the spirit of service to Humanity: to offer international participants a significant experience and a cross-cultural opportunity; to witness the rainforest; to deepen our knowledge; and to encourage a personal transformation - through exposure to an Indigenous world-view within the mighty forest itself.

In the spirit of service to the Earth: to channel 15% percent of tuition proceeds to ground-level rainforest conservation and cultural heritage projects overseen by GO, salaries to indigenous associates and workers who are involved in rainforest conservation and community service, and to associated organizations – working in service for humanity and all species.
To date, eighty-five percent of the ground-level projects described in this GO Report have been financed by funds generated since 1995 from Sentient Experientials
For More Information Contact:
Dahlia K. Miller
PO Box 1004, El Cerrito, California, 94530
Tel: (510) 235-4313
Fax: (510) 215-9840
sentient@experientials.org
www.experientials.org
---